ACTIVE JARRAH HONEY TA35+
Active Jarrah Honey Details
Our Active Jarrah Honey is gathered from lush Jarrah forests, just southwest of Perth near the town of Dwellingup, Western Australia. Flowering just every two years, the cream coloured Jarrah blossom yields a rich medium to dark amber coloured honey that is lower in glucose than other honey varieties, with a deep and complex flavour.
Like all of our honey products, our Active Jarrah Honey has a very high Total Activity (TA) rating, making it not only rich in taste but antimicrobial qualities as well.

Flavour: A beautifully complex honey with a refined, rich flavour profile of cherry-chocolate top notes with sticky date pudding base bursting at the seams with date and walnut flavours. The very grown up flavours of leather, chestnut, and nutmeg linger over this rich, sweet base to finish.
Pairing ideas: This honey would be as much at home spread over freshly baked date scones or pancakes with fresh mascarpone cream as it would paired with an oozing, creamy blue or nutty Comte cheese on a cheeseboard.
Regular price
Sale price
$38.00 AUD
Unit price
per
Sale
Sold out
What is Total Activity?

Total Activity (TA) is the measurement of the honey's antimicrobial quality or its antimicrobial strength in killing bacteria. Any honey with a TA rating higher than 10+ has beneficial antimicrobial properties. The larger the TA number, the stronger the antimicrobial effect level of the honey.

We get most of our honey tested for its Total Activity by the NATA registered Chem Centre of Western Australia, Intertek, and Analytica Laboratories.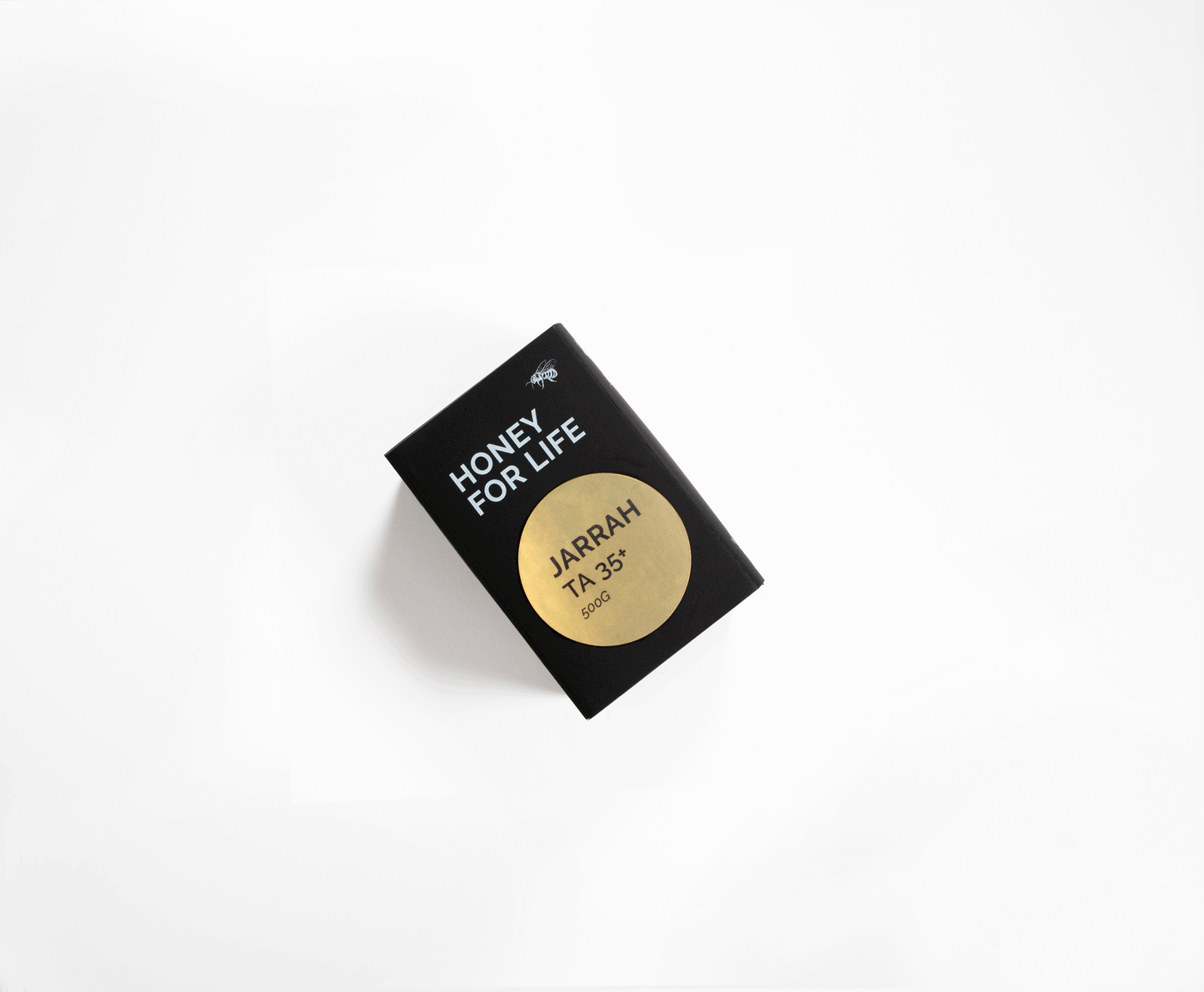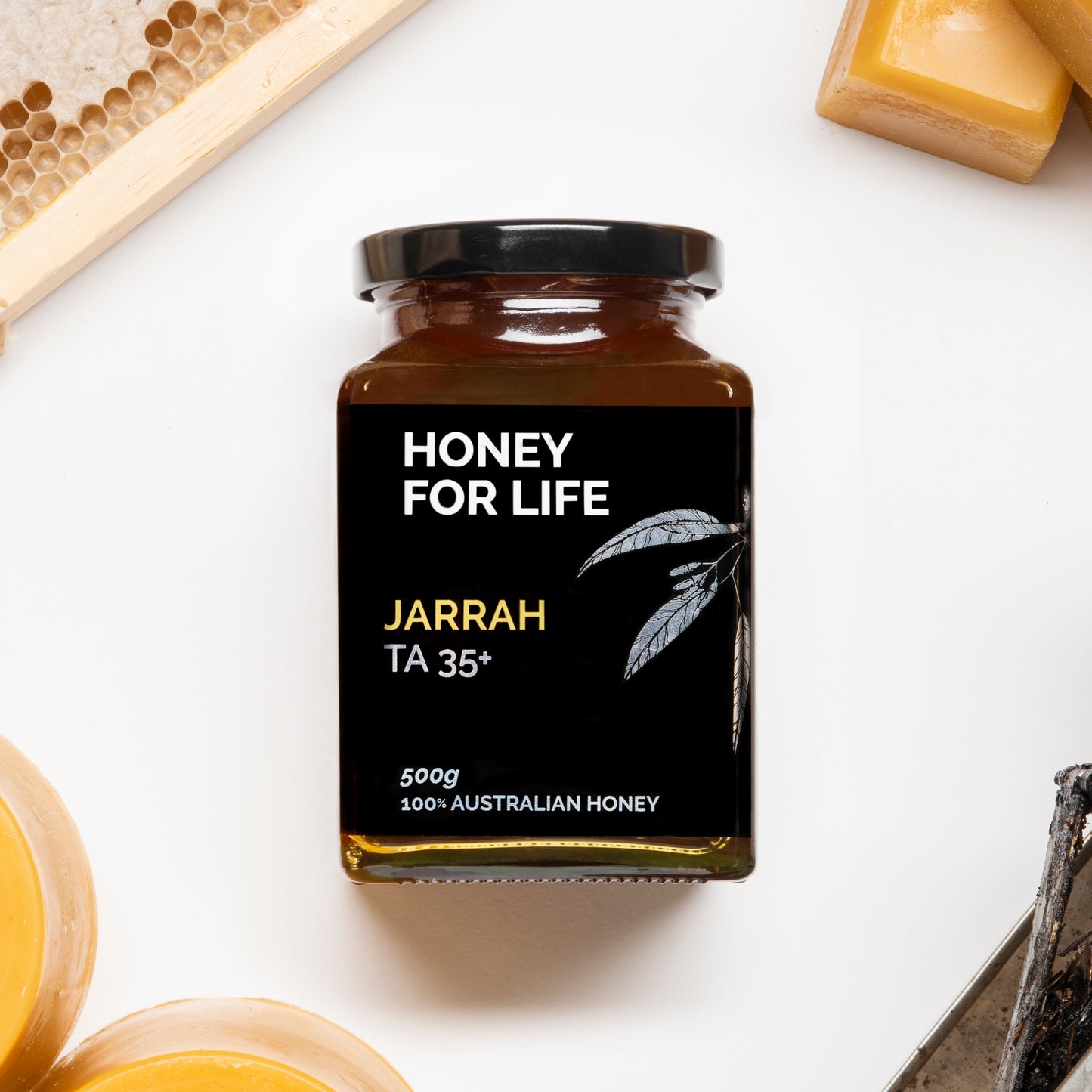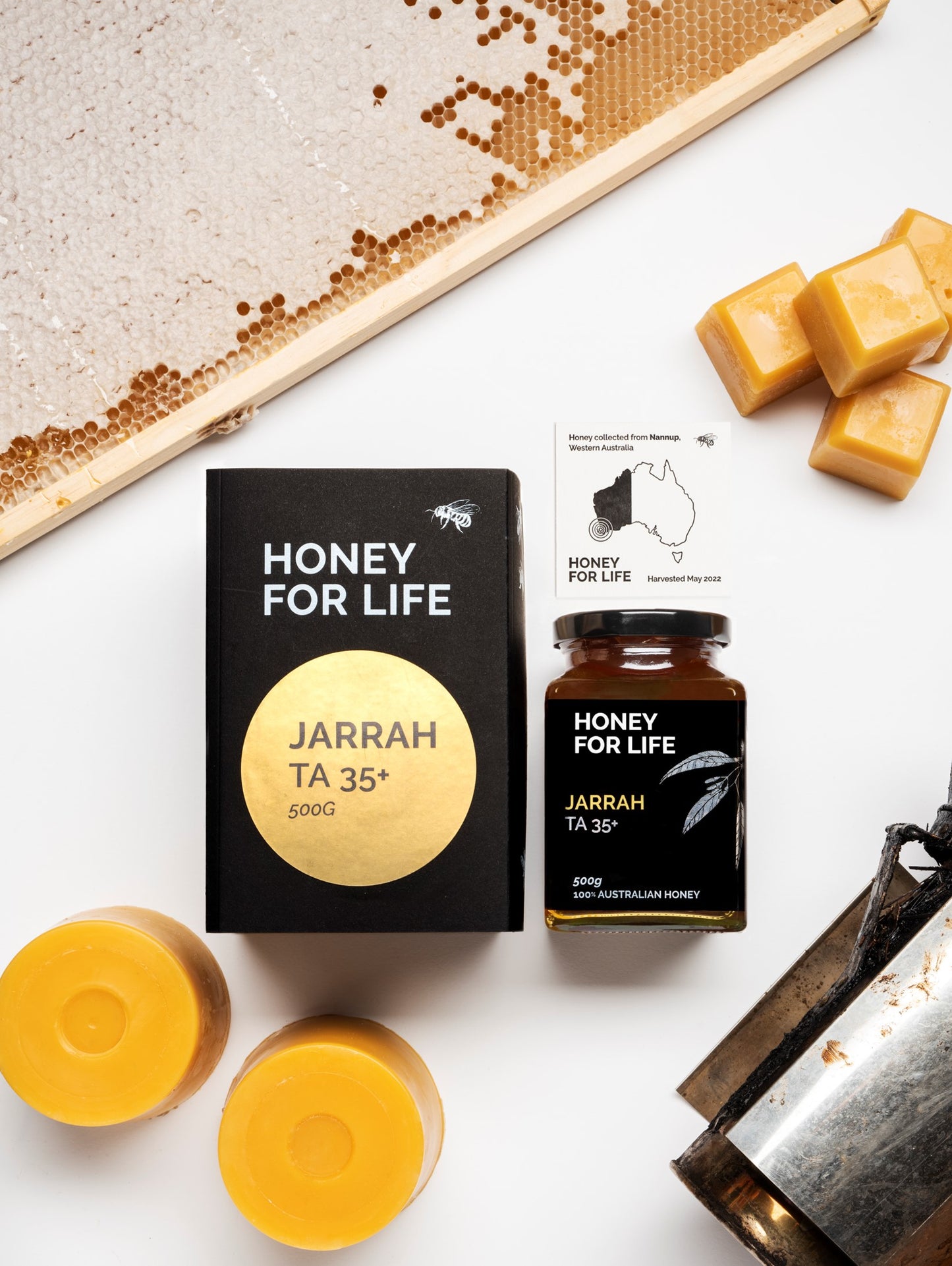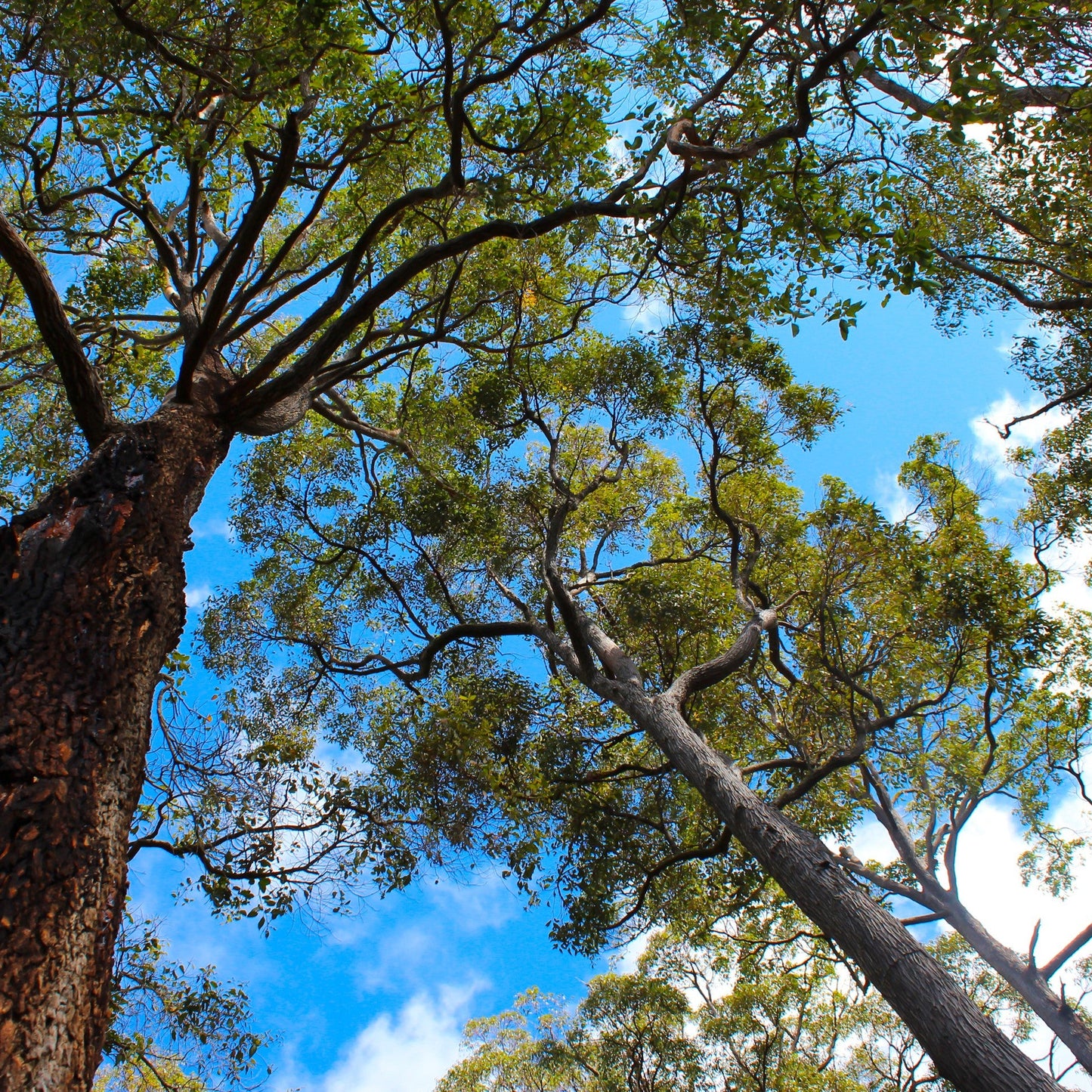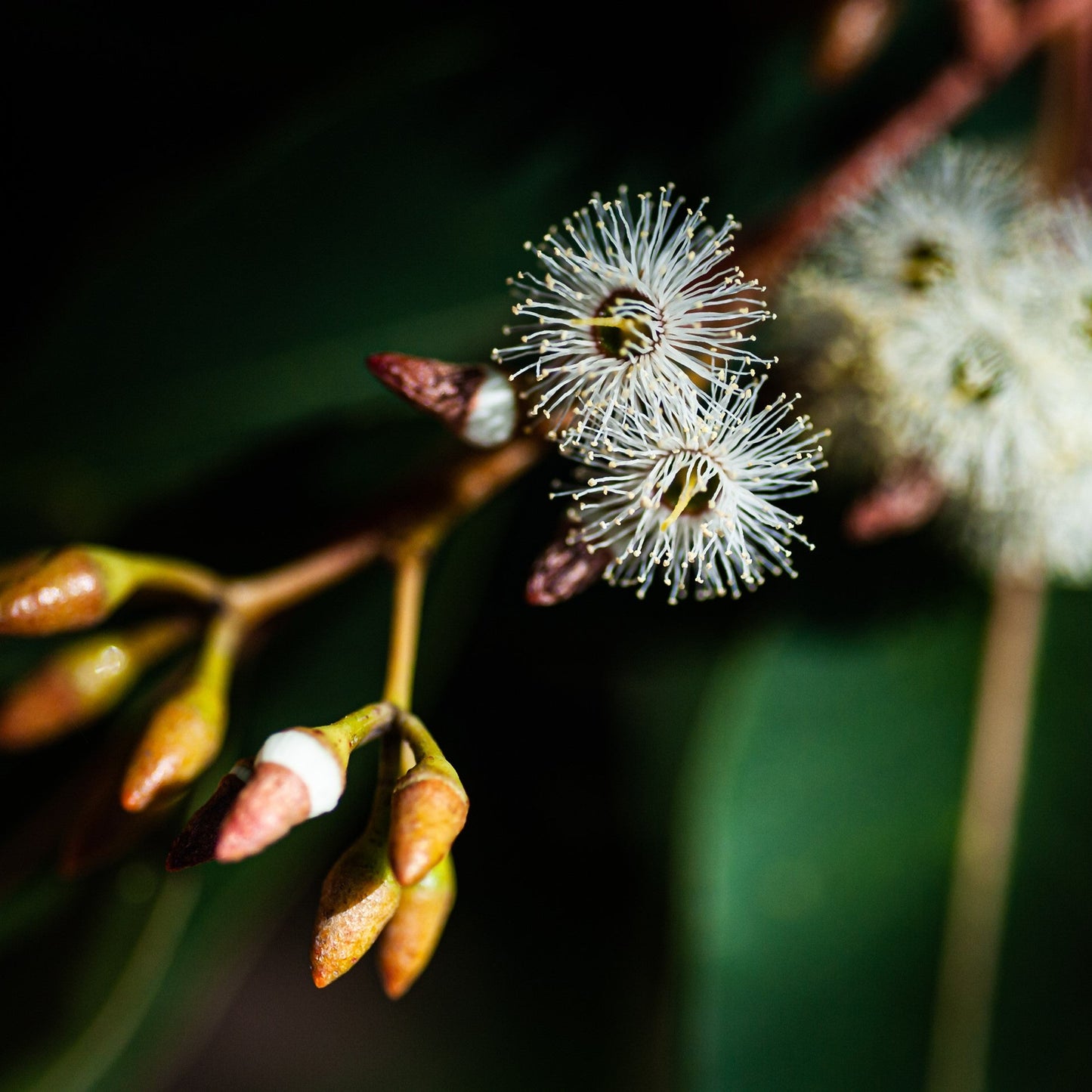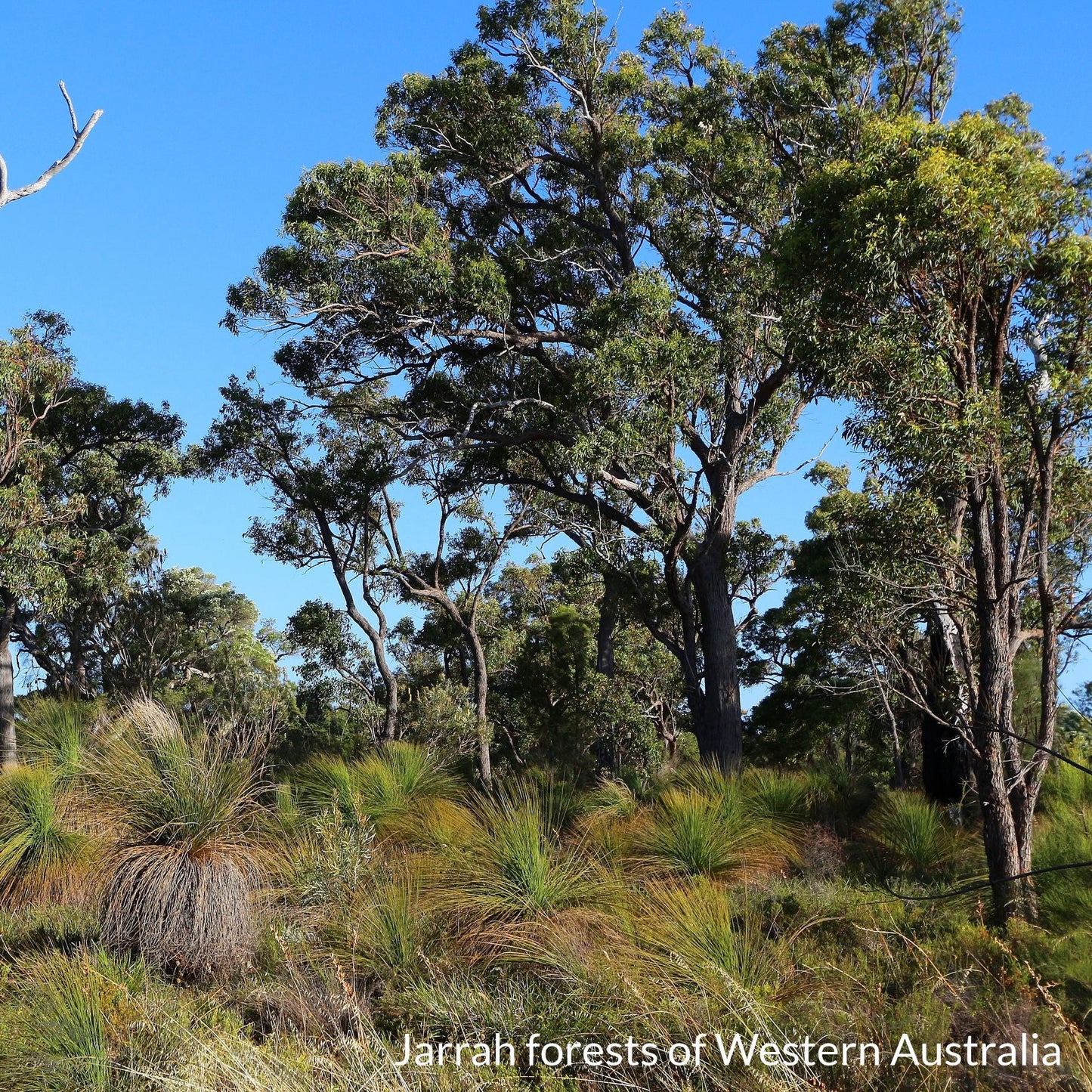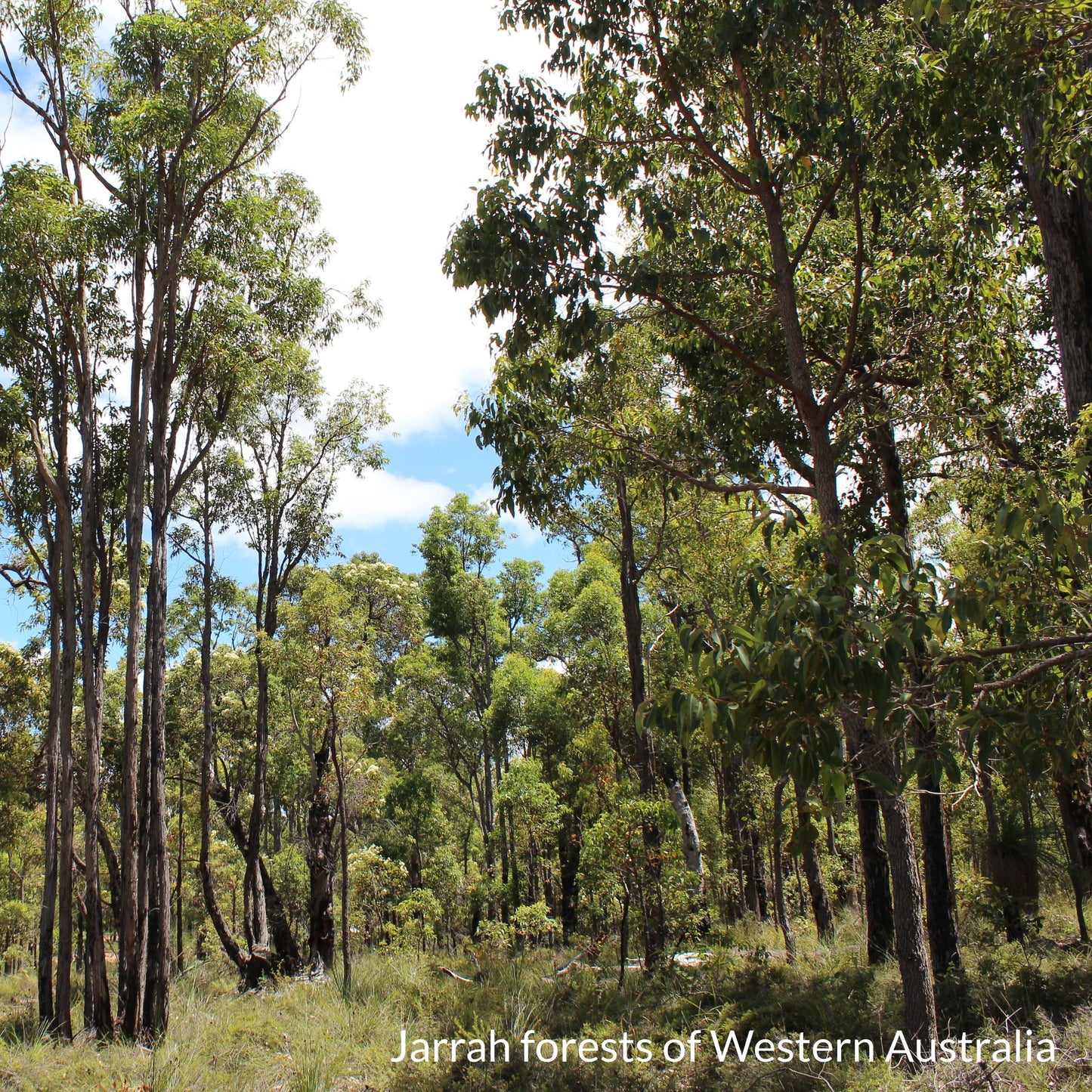 Honey Profile
Harvest Location

Nannup, Western Australia
Tasting Notes

Aroma: Black coffee, burned cake, dark chocolate and Sandalwood.

Flavour: Leather and chestnut olfactory sensation at start.  Cherry chocolate syrup flavour top notes that evolves to Sticky Date Pudding base - ripe with dates and walnuts. A nutmeg and sweet tobacco flavour persistence.
0.00% Glyphosate (No Trace Amount)
0.00% Antibiotics & Pesticides (No Trace Amount)
Customer Reviews
11/12/2023
George A.

Australia
Can't go back!
After trying several varieties of Honey for Life a person can't go back to lower quality brands!!! My whole family loves this brand and the jarrah TA35 specifically.
11/12/2023
Cara M.

Australia
The nectar of the gods
I love this honey, whenever I feel queasy in the mornings this always settles it back down and puts that spring back in my step. Well worth the investment to have this one in your cupboard. The highlight on a piece of toast or with a lovely cup of tea ❤️
09/12/2023
Hafsa

Australia
To be honest I was searching for a good honey and finally I find here, thanks you team for such lovely products ❤️
04/12/2023
Michelle B.

Australia
Simply the Best
We love your honey! We use it in cooking and raw almost every day
01/12/2023
Ross S.

Australia
EXCELLENT HONEY
Has helped with my aching fingers great relief using this honey
11/11/2023
Kazuhiko U.

Australia
Jarrah honey
wonderful taste!! thank you.
07/11/2023
Howard M.

Australia
Jarrah yum
Very efficient service, easy to order and wonderful honey.
07/11/2023
James H.

Australia
DRONE BEE
YUM YUM Good tucker
06/10/2023
Michelle B.

Australia
Beautiful Honey
We love the honey from Honey for Life! We use it in cooking and baking as well as just eating it - delicious
02/10/2023
Heather M.

Australia
The BEST Tasting Honey
I now can't eat any other honey, it's that good...you can almost feel it doing you good, and the full flavour is devine.
16/09/2023
Rodney S.

Australia
Jarrah honey
Best honey I have tasted it is a pleasure to deal with honey for life
02/09/2023
Hafsa A.

Australia
Amazing
It's an amazing product ever Love this honey too much ❤️
Amazing Product
Quick delivery, delicious honey and quality product!
07/08/2023
James H.

Australia
Jim Hooper
Yum Yum good gor your tum
02/08/2023
NORM K.

Australia
honey review
excellent, nice and thick, nice taste
02/08/2023
Gerry L.

Australia
Good WA Honey
Love the jarrah TA35+ from honeylife. 2nd time order and cant wait for next one